CLOUD-BASED DEVELOPMENT SERVICE
1. WHAT IS CLOUD-BASED DEVELOPMENT SERVICE:
Cloud-based development utilizes virtual servers to store software and application data, allowing users to access and use them from anywhere, on any device, as long as there is an internet connection.
Cloud-based software and applications help businesses save costs, provide easy access anytime, anywhere, and are not limited by operating systems. Cloud-based development is suitable for businesses with online or remote working personnel.
So cloud based development service is building, testing, deploying, and running software services in the cloud. These applications built in a cloud environment are called cloud software.
Why  you should choose cloud-based development:
Improved application performance: Cloud-based development provides a scalable and efficient infrastructure, leading to enhanced application performance.

High scalability: Cloud environments offer the capability to easily scale up or down based on business needs, ensuring optimal resource utilization.

Strong security: Cloud service providers implement robust security measures to protect data and ensure compliance with industry standards.

Easy software updates: Cloud-based development allows for seamless and automatic updates, ensuring that applications are always running on the latest versions.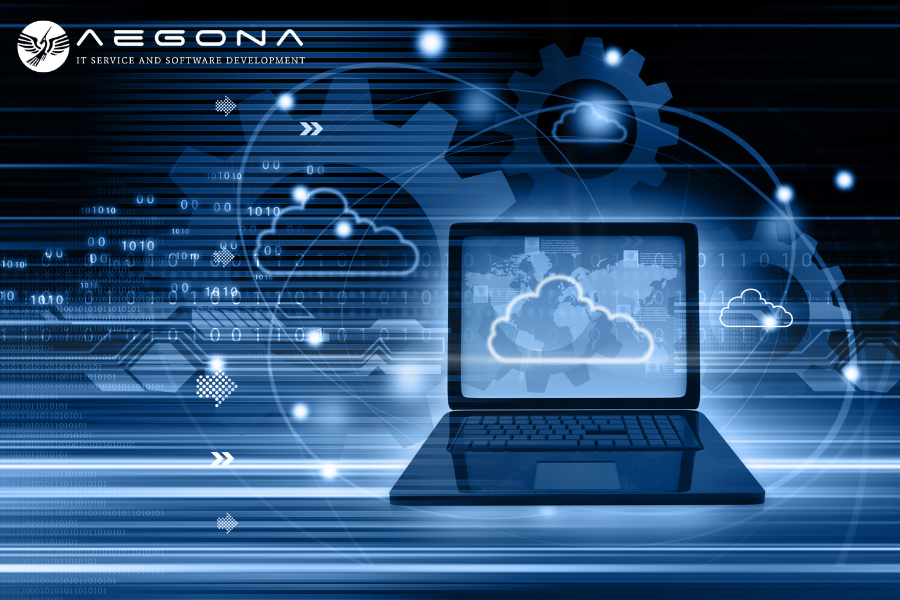 2. OUR CLOUD - BASED DEVELOMENT SERVICES:
PaaS: Platform as a Service - With this service, we provide a comprehensive platform so customers can develop, test and deploy applications quickly and easily. PaaS helps reduce the risks and costs associated with infrastructure management.

SaaS: Software as a Service - We provide leading software solutions to customers. With SaaS, customers don't need to worry about managing and maintaining the software, it's all handled by us in the cloud. This saves time and resources for customers.

Microsoft Azure Cloud - We partner with Microsoft Azure to provide flexibility and scalability to customers. Azure offers a range of cloud services, from data storage to application development and data analytics.

Amazon Cloud Service - AWS - Aegona works with AWS to provide a reliable and easy-to-use cloud platform. With AWS, customers can get some of the leading cloud solutions such as data storage, application integration, and development.

Google Services - We are a Google partner and provide Google cloud services, giving customers access to leading tools and services from Google.

Web Statistics & Analysis Service - We provide web statistics and analysis services to help customers better understand their users and improve their online performance.
3. WHY CHOOSE AEGONA:
Experienced development team:  Aegona boasts a skilled team of developers, including a Technical Architect team with over 10 years of experience, particularly in cloud-based technologies.

International project experience: Aegona has a strong track record in providing software development and web application development services for international projects.

Flexible integration and feature development: Aegona offers flexible integration of existing features and the development of new functionalities for existing systems.

Agile software development methodology: Aegona follows an Agile methodology that allows for flexible project management, ensuring close control and collaboration with clients.

Continuous support and maintenance: Aegona provides ongoing support and maintenance services to ensure the smooth operation of developed systems.
At Aegona, we are committed to delivering high-quality cloud-based development services that meet the unique requirements of our clients. We will provide you with reliable and effective solutions to maximize your work efficiency.
Contact us right now to learn more about the "Cloud-based Development" services we offer and accompany you on your digital journey.
- Email: [email protected]
- Hotline: (+84) 914 518 869 (WhatsApp)

connect with us
THERE'RE SEVERAL WAYS TO CONNECT WITH US