Web Application Development
WHAT IS A WEB APPLICATION?
A web application is a computer program that runs on the user's web browser. It enables users to perform specific tasks, ranging from reading news, online shopping, watching videos, to managing personal data, and connecting with social networks. Web applications can be accessed from any internet-connected device, making them an integral part of modern online life.
1. The difference between a web application and a website?
2. Type of Web Application
Static web application

Dynamic web Application

E-commerce web Apps

Content Management System (CMS) Web Apps

Portal Web Apps

Progressive Web Apps
II. PROFESSIONAL WEB APPLICATION DEVELOPMENT SERVICE AT AEGONA
E-commerce web application: 

assist online stores in managing products, order processing, and facilitating online payments. Examples include Amazon, eBay, and Shopify.

Financial Services:

Web apps are used for managing bank accounts, stock trading, and providing online payment services. Examples include Internet banking platforms offered by various banks and Robinhood.

Education, e-learning web app:

Web apps are utilized in educational systems for managing learning processes, delivering online educational content, and providing online learning applications. Examples include Google Classroom and Khan Academy.

Healthcare app:

Web apps aid in patient record management, appointment scheduling, and offering online medical consultation services. Examples include Doximity (for healthcare professionals) and Zocdoc.

Travel and Booking:

Web apps are used for booking flights, and hotels, accessing travel information, and viewing customer reviews. Examples include Airbnb, Booking.com, and TripAdvisor.

Social Media:

Prominent examples include Facebook, Twitter, and Instagram.

Recruitment and HR Management:

Web apps are employed for various business functions such as time tracking, payroll processing, and job reporting.

CRM systems:

 

Customer Relationship Management software for all businesses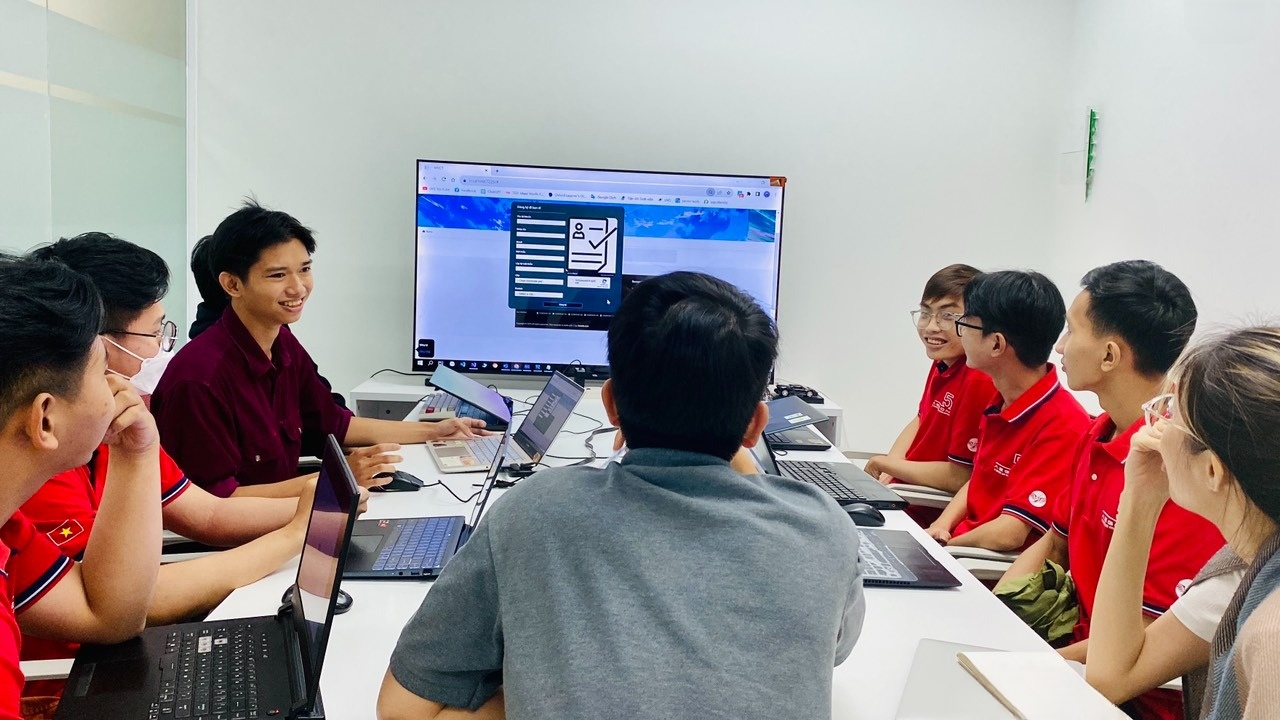 III. AEGONA - WEB APPLICATION DEVELOPMENT COMPANY FROM VIETNAM
What will you receive when developing a web application with the Aegona team?
Custom web application tailored to your business logic and direction.

Integration of enterprise management applications.

Development based on existing web applications, creating new features.

Optimization of search tools to improve website ranking.

UI/UX optimization (user experience and user interface enhancement).

Creation of an admin page and a custom content management system, making it easy for you to edit the website according to your ideas and campaigns.

Navigation menu, sitemap, and user-friendly information forms.

Web application compatibility with all platforms and devices.
We build a professional web development team with expertise in Agile working models for proactive and flexible collaboration.
Skilled web developers are proficient in technical aspects and knowledgeable about new technologies for integrated web features.

Agile working model: weekly testing and reporting demos between the Aegona team and client.

Developers experienced in working with international clients, using English exclusively for work.

Keeping up with new technological techniques, being ready to learn and meet clients' custom requirements.

Thorough consultation and analysis of client's requirements to minimize any deviations from the contract.
IV. WEB APPLICATION DEVELOPMENT TECHNOLOGIES
Website App Development Technologies:
- Html5/css3, JQuery, Angular, Node.js, ReactJS, VueJS, Javascript, Jquery...
- Open-source languages: Python, Laravel, Drupal, WordPress, PHP, Umbraco CMS, Magento,...
If you need to develop a web application, a website with interactive user features, an e-commerce website, or a website integrating CRM systems, booking systems, or business management systems, Aegona is a perfect choice for your project.
We always welcome discussions about your ideas and upcoming projects. Please send your inquiries to our team via email: contact@aegona.com or Whatsapp (+84) 914 518 869 so we can have a more detailed discussion.


connect with us
THERE'RE SEVERAL WAYS TO CONNECT WITH US