CUSTOM SOFTWARE DEVELOPMENT
We are a highly skilled company specializing in custom software development, committed to being your dedicated partner in achieving long-term success for your business.
As experts in the realm of custom software development and outsourcing services, particularly in crafting personalized software solutions, Aegona excels in delivering essential value to each client's business through a team of seasoned and accountable professionals.
1. Is Your Business In Need Of Tailor-Made Software Solutions?
Custom software development involves the creation of software specifically designed to meet the preferences and requirements of a user or a group of users within an organization. This ensures that all individualized needs are met. Software development resembles other manufacturing processes for products. The success of a software product relies on research, rigorous quality testing, and reaching the final desired outcome. 
At Aegona, a significant portion of time is dedicated to engaging with customers and comprehending their requirements and aspirations before committing to collaboration. Aegona's aim is to ensure that the final product aligns perfectly with the client's initial expectations.
2. Your Destination for Exceptional Custom Software Development Services
For over 5 years, Aegona has been aiding businesses both domestic and international in acquiring top-notch software products, enabling them to operate efficiently, swiftly, and cost-effectively. Additionally, Aegona offers partial development services at reasonable costs, maintaining quality and adhering to suitable frameworks in sync with the client's timeline.
Web development

Mobile app development

Custom software development

Cloud-based development

Software testing & DevOps service

UI/UX graphic design

Time & material

Offshore development center
3. Aegona's Custom Software Development Workflow
Aegona adopts a flexible workflow, comprising multiple stages and fostering client interaction even across different geographical locations, to ensure successful project outcomes and satisfied clientele. Below is a brief overview of Aegona's process.
Requirement and Idea Analysis: Understanding your business needs is paramount for project success. Aegona comprehensively grasps the project to propose optimal solutions and construct an effective project plan.

UI/UX Design: After gathering and analyzing the necessary requirements, Aegona proceeds to develop design prototypes.

Development and Programming: Aegona boasts a highly skilled and versatile development team proficient in various programming languages, enabling them to select the most fitting technology for your product.

QA Testing: The Quality Assurance (QA) team plays a crucial role in meticulously testing the product. Aegona identifies and promptly rectifies errors to optimize product performance.

Support and Deployment: Throughout product development, Aegona provides continuous updates to keep clients informed via weekly reports. Aegona offers unwavering support and maintenance during the product launch. Additionally, Aegona provides guidance on product operation upon delivery, recording feedback to swiftly address any issues.

Maintenance: Aegona offers a free warranty for the specified contract period (dependent on the software module). After the warranty period, any support for other issues is addressed within 24 hours.
4. Aegona's Project Management Service Offerings
Fixed Pricing: Projects are quoted at a fixed price based on client requirements (design, description). The price remains unchanged if the client maintains the original product requirements during the collaboration.

T&M (Time and Materials): This option allows short-term rental, enabling clients to calculate the necessary team size and duration. Aegona will then select and outsource the software development team according to the client's requirements.

Offshore Development Center: This option allows the team to work independently on a project or collaborate with an existing team within the client's company. Clients can hire for a period ranging from 6 months to 1 year, depending on the project.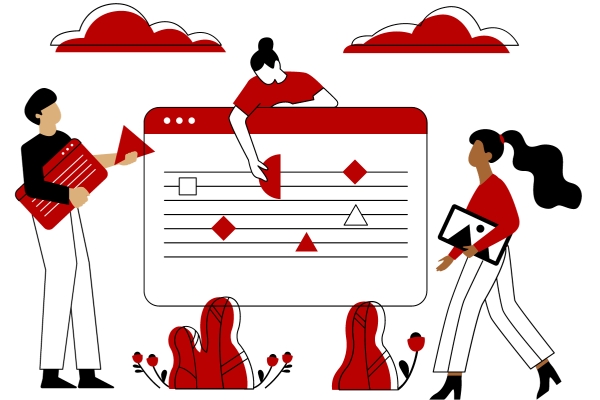 5. Why Choose Aegona for Custom Software Development Services
Enhanced Security: Aegona is dedicated to safeguarding your project ideas and information through legal agreements, instilling confidence that your project will remain confidential and secure.

Cost-Efficiency: Aegona effectively meets your business development needs while saving both time and money. Vietnam's lower cost of living and standard wages compared to similar business models in other countries contribute to this cost-effectiveness.

Time Optimization: Custom software development services in Vietnam expedite the development process, allowing businesses to swiftly meet their software development needs.
If your business needs custom software development company in Vietnam, then Aegona will become the perfect partner for your business. For inquiries, please contact us via email at cont[email protected] to discuss your custom software development idea.

connect with us
THERE'RE SEVERAL WAYS TO CONNECT WITH US