Best Online Appointment Scheduling Software Developer In Vietnam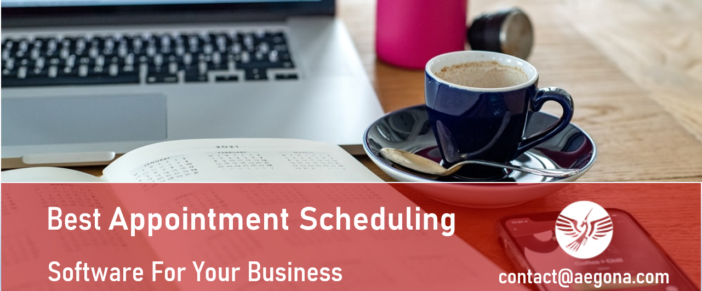 Life has become a lot easier with so many online apps and appointment scheduling software available for all types of appointment bookings. You can use these for making your online appointments dealing with a variety of services like booking your appointment with your doctor, at a beautician, fitness centers like Pilates and Yoga, financial services like banks, booking for coaching classes, reservation restaurant and various other such daily needs.
It's quite interesting that theses days even bots are used as online appointments and they work much like a real human giving you all the help that you need in your Appointments, scheduling classes, timetable and even keeping track of your financial transactions records. Have you ever met such a bot to book your yoga class?
HOW APPOINTMENT SCHEDULING SOFTWARE WORKS?
Appointment Scheduling Software (booking software, reservations app,...)  is now much in demand and is must-have technology for service-based businesses be it small or large. What this software does is help you automate scheduling processes by enabling your clients to book appointments and keep things organized.
As an example suppose you are a clinic owner or restaurant business owner and you have picked up an appointment scheduling software to ease your manul documentation, desk-work maintaining your dairy or other such manual tasks that take up most of your time. So what this scheduling software will do is facilitate all such appointments, cancellations, rescheduling, maintaining records payment processing as well as tracking your business achievements. Besides this such appointment scheduling software help you in branding your business and even run an effective marketing strategy to grow your business.
WHO CAN ALL USE SUCH AN APPOINTMENT SCHEDULING SOFTWARE?
All small or large business and their customers can use such Appointment Scheduling Software. Like restaurant, F&B, medical field, bank, fitness centers art classes yoga studios, pilates centers martial arts, cooking classes dance classes, tutorials, wedding planners event organizers tours, and travel, workshops, retreats and even more professional workers like doctors and technicians.
POPULAR FEATURES OF APPOINTMENT SCHEDULING SOFTWARE
The most popular features of Appointment Scheduling Software that you will find is:
Online booking across multiple devices be it mobile, laptop, or PC
Automated Scheduling for appointments be it class appointments for yoga and its booking
Automated Reminders for your customers about their upcoming Appointments like email notification or text Messages through their app
Providing Calendar to view dates available for booking and appointments.
Automated Managing of your staff Attendance
Work as Payment Processors providing solutions and integration with many common electronic common gateways like stripe to allow your clients to make payments
Provides help support for your clients too
Read more: ONLINE ORDERING SYSTEM AND RESERVATION/BOOKING SOFTWARE FOR RESTAURANTS, CATERING SERVICES IN VIETNAM
ADVANTAGES OF APPOINTMENT SCHEDULING SOFTWARE
There are many Advantages of Appointment Scheduling Software primarily being saving the time that you spend manually at the desk and helps you focus on your business growth
Gives you insight into your business or other parallel business by creating insights on market trends.
Automated scheduling keeps track of upcoming appointments and automatically sends call, email or text notifications to your clients to remind them of upcoming appointments. This helps reduce no-shows You to better perform.
With Integration of electronic payment gateways of Appointment Scheduling Software help expedite the billing process so that you are paid more quickly for your services.
Creates a brand loyalty thereby Attracting and retaining your existing and new clients
Overall helps manage your business more efficiently
AEGONA - BEST ONLINE APPOINTMENT SCHEDULING SOFTWARE DEVELOPER IN VIETNAM
At Aegona Software Development Company, we offers the most extensive online booking system on the market, cloud, mobile and open source editions one that makes you look professional and solves all your online needs. You get a full blown booking website, or a widget for your own website, where you can present your business and accept appointments, sell products, membership, packs, gift cards and service add-ons. Manage your business with one solution; website, accept bookings, marketing initiatives, business statistics and, online and on site payments
Take 30 seconds to fill out our form so that we can learn more about you and your project - leave us a message via:

connect with us
THERE'RE SEVERAL WAYS TO CONNECT WITH US