Custom Web Development Company for Partners in Singapore
 

Many businesses in Singapore have opted for web development companies in the Vietnamese market and are gradually becoming long-term web development partners. Click now to embark on the journey to online success!
In today's digital age, having a high-quality website is of paramount importance for the development of every business. However, businesses may find themselves in a dilemma when choosing a suitable partner due to the diversity of the web development market today. So, how can businesses select a reliable web development company that adheres to SEO standards and delivers quality experiences for your customers on your own website? In this article, we will explore the critical factors to consider when choosing a web development company for your partner in the Singapore market, ensuring that your website is not only search engine-friendly but also helps you build your brand and reach a wider audience of potential customers.
1. Web development companies must adhere to SEO factors
SEO (Search Engine Optimization) standards are a crucial factor in ensuring that your website appears prominently in search results. A quality web development company will have a deep understanding of SEO principles, from basic to advanced, and will possess the capability to optimize your website to meet the requirements of search engines. Most importantly, Aegona as a web development company, consistently updates itself with both the latest and existing Google algorithms to ensure that your website is consistently optimized to its best potential.
2. Integration of tools, appealing user interface, and ease of use
A modern website should not only be visually appealing but also equipped with features and tools that are in line with current technological trends. Ensuring the capability to integrate features such as social interaction, a mobile-responsive design, and various other functionalities is essential to provide the best user experience.
Your website should be designed in a way that allows users to easily navigate and interact with it. In doing so, your website should possess a user-friendly and intuitive interface that helps customers easily find information or perform actions they desire on the website. By enhancing the user experience, they will stay on your website longer and be enthusiastic about exploring the content on your website, ultimately leading to the intention to contact and create value for your business.
3. High Security
Security is an indispensable factor when building a website. A web development company needs to possess knowledge of security measures such as data encryption, SSL certification, and protection against potential cyberattacks. Below are crucial security issues to consider during website design:
SSL Certification (Secure Sockets Layer)
Login and Access Rights Management
Regular Software Updates to address vulnerabilities
SQL Injection Prevention
User Data Security
Cross-Site Scripting (XSSI) Prevention
Protection against Distributed Denial of Service (DDoS) Attacks
Administrative Account Protection
Server Security Configuration
4. After-Sales Policy
The web development process is just one part of the project when we work with clients. Aegona ensures that the company provides maintenance and post-development services such as bug fixing and website upkeep to ensure it operates consistently and efficiently.
When developing a website for your business, Aegona commits to providing free website maintenance and repairs for a period of 6 months to 1 year, as specified in the individual contract and service requests. If you have any support requests during the website's operation/use, please send your requests to us via email: [email protected]. The Aegona team will respond to you within 8-24 hours.
5. Aegona - Trusted Web Development Company for Partners in Singapore
One compelling reason why businesses in Singapore seek to collaborate with web development companies in Vietnam is to leverage the existing experience of the development team in understanding Vietnamese user insights.
If your business is considering developing a product in the Vietnamese market, which is widely regarded as having high potential and vibrancy in the Southeast Asian region, you may want to consider choosing a web development company like Aegona.
In addition to the factors mentioned above, when searching for a web development company, businesses cannot overlook two crucial elements: reputation and accountability. These attributes can be found in Aegona - a company with over 5 years of experience specializing in web development services for partners in Singapore, boasting a workforce of more than 80 developers, including Project Managers with over 10 years of experience in the field of information technology.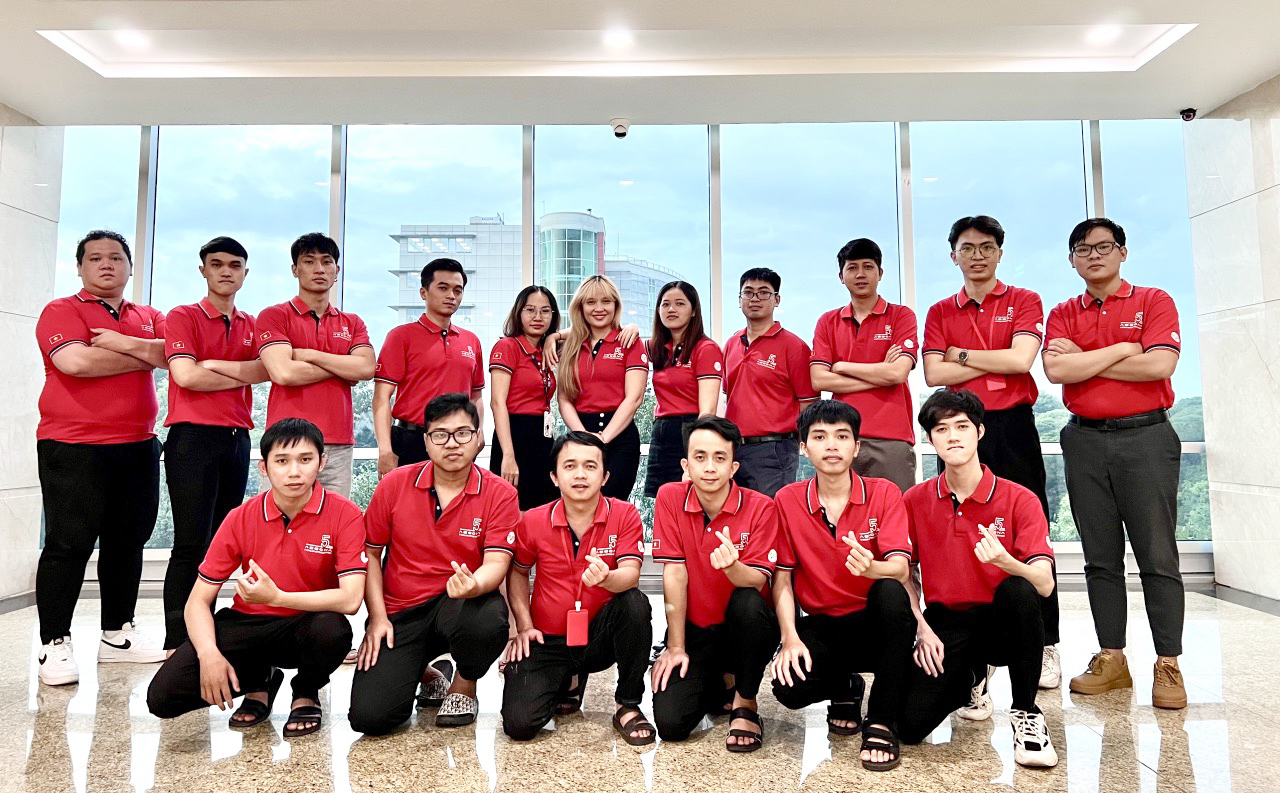 Here are some web development projects undertaken by Aegona for clients in various fields:
Online Reservation and Ordering System: Singapore Lion City - Lion City Cafe & Restaurant - facilitates quick table and meal reservations, reducing travel time and saving time for customers.
PTE Certification Exam Prep System: Language Mates - PTE Test Preparation Center. An online learning platform that enhances the efficiency of the learning and exam preparation process.
Greenery Tracking Website: Panasonic Vietnam - When purchasing products from the 'Comprehensive Health Promotion Set,' customers receive a tree in exchange, and they can monitor its growth process through this website.
Human Resources Management and Recruitment System: Daiviet Works - A consulting and job placement company.
E-commerce Website Design:

Vietrau Joint Stock Company - Supplier of fresh products.
Maison 21G - A fragrance brand from France.
Sundora Beauty - Exclusive retailer of fragrance and beauty brands
Aegona believes that in addition to customer satisfaction with a quality website and prompt, enthusiastic customer support, a business must also earn trust from its customers. Only then can we have the opportunity to develop more projects in the future.
When choosing Aegona, your website will:
Meet SEO standards.
Be highly secure.
Deliver results based on your ideas.
Integrate various tools.
Have an attractive interface.
Be user-friendly.
Other standards as per your specific requirements by our professional web developers working with clients in Singapore.
In summary, choosing a reputable, high-quality web development company that adheres to SEO standards not only helps your business establish a strong online presence but also brings many other valuable benefits.
You will be satisfied when choosing Aegona software development company because many customers, after experiencing our services, have found that we are a web development company capable of creating a cost-effective yet high-quality website that attracts numerous potential customers to their businesses.
If you have any further questions, please don't hesitate to contact us via email: [email protected] for a completely free consultation!
Read more:
- CASE STUDY: E-COMMERCE WEBSITE FOR SUNDORA BEAUTY

- Offshore software development - Maximize cost savings for foreign businesses
-------------------------------------

connect with us
THERE'RE SEVERAL WAYS TO CONNECT WITH US